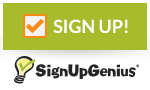 ---
Our non-profit fiscal sponsor is the New England Grassroots Environment Fund. Without which, our work would not be possible. We would like to express our deep gratitude from the bottom of our hearts to the New Hampshire-based organization that is currently supporting our project (along with many other small grassroots organizations across New England) at the start of our journey.
---

​We owe a lot to our Community Partner, Garbage to Garden.
Thanks to our community partner, Foodscapes Gardeners have access to the nutrient-rich and chemical-free medium necessary to grow fresh vegetables at home. Healthy food begins with healthy soil. Thank you for helping our gardens grow, Garbage to Garden!